Unlimited Access!
Work At Your Own Pace!
Email me with questions!
Build Your Portfolio Part 3
Gears
Snowflakes
Cs
Hearts
Pointed Flower
Geometric
Pansies
Holly with Berries
Below are examples of the free motion designs you will learn in this course.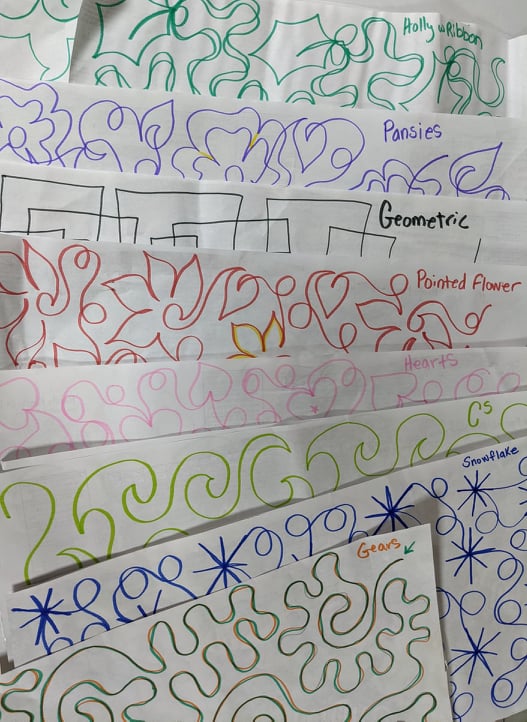 *Start this course off with plenty of instruction while learning to draw designs on paper.
*Next I'll demonstrate quilting the designs on the longarm. There will be teaching along the way in this section too!
*Then load some practice fabric on your machine and have fun quilting out the designs!
PDFs are available to print out and trace! Before you know it you will be free motion quilting like a pro!
Longarm Quilting Business
In Build Your Portfolio Part 3, I'll be talking you through my Pricing Sheet, different price ranges and extra charges you may encounter. We will talk about the best way to stay organized and have good communication with your customers.
My machine-
Gammill Vision 2.0
26 inch throat
No matter which Longarm machine or even sit down machine you are using, these designs can be adapted to suit your needs! That's the beauty of free motion quilting! Fill in the space you have available. I'm thrilled to have so many students, all using different machines.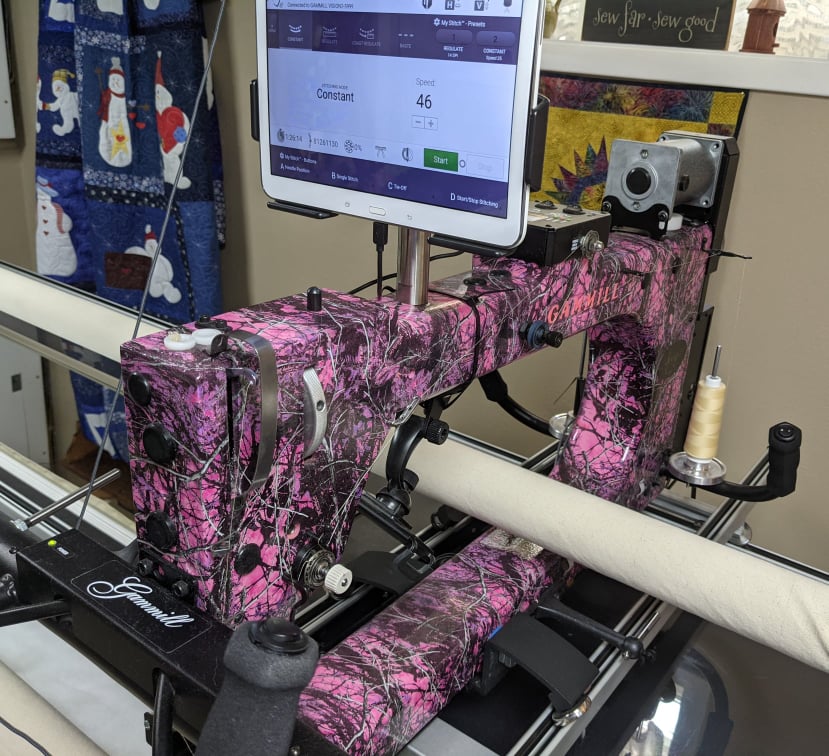 Build Your Portfolio Part 3- Sneak Peek
Other Courses Available
I recommend taking these courses in order. They do build on each other. After completing Parts 1-3 You will have a wonderful variety of free motion designs to use on your quilts or on customer quilts!!
Check your inbox to confirm your subscription