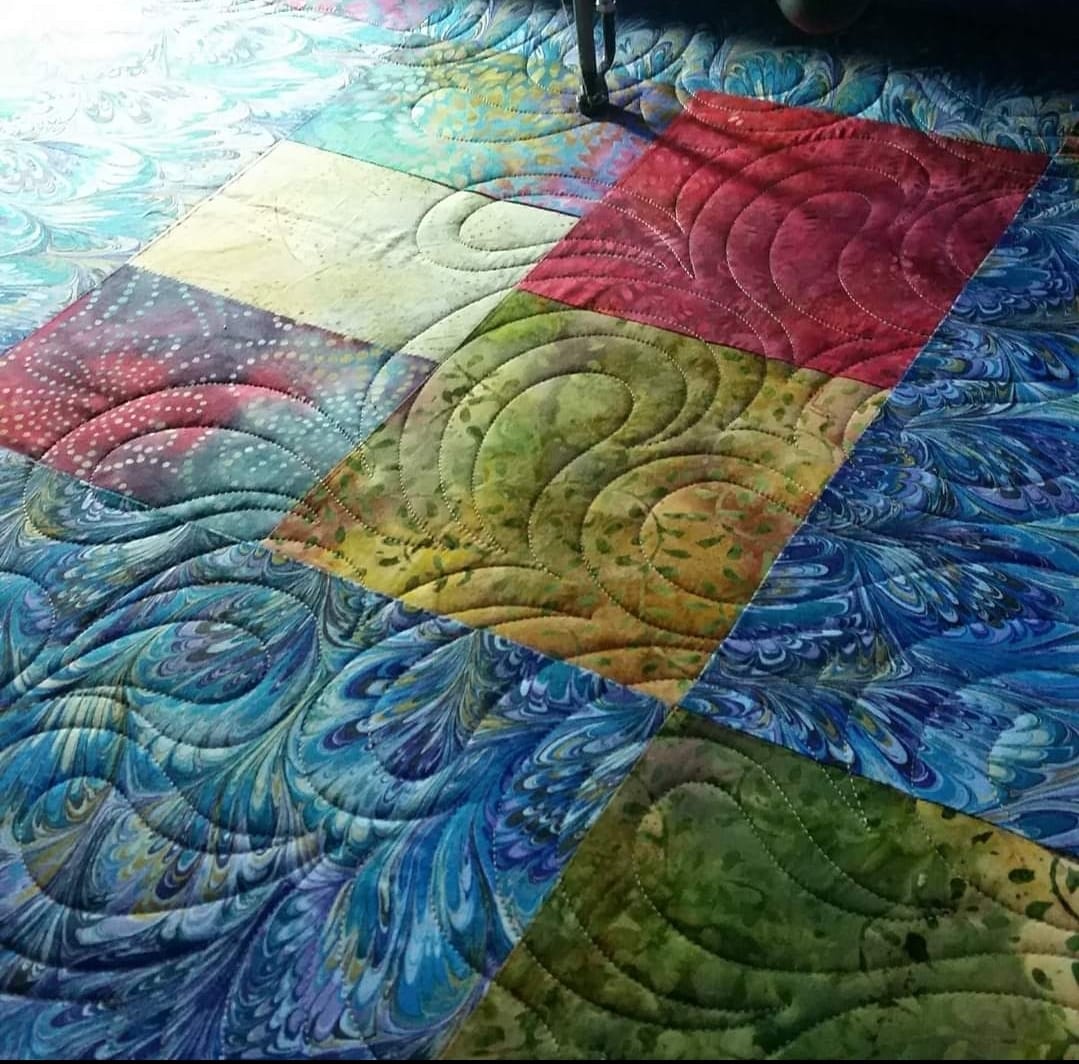 Echo Quilting
8 Simple Designs

Echoed Flower
Peacock (Pictured here)
Paisley
Echo Swirl
Echo Feather Medley
Hearts Echo
Medallions
Woodgrain
Echo Quilting
These echo designs are perfect for all over quilting. It's a nice change from all over designs that are considered string designs, like the designs in the Build Your Portfolio Series.
Any of these echo quilting designs can be made larger or smaller to fit your desired effect. They make great large edge to edge designs if you need to get a quilt finished quickly. They also make awesome background fills for behind applique blocks.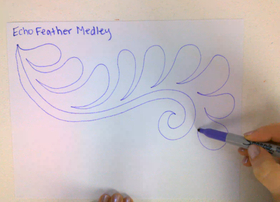 Drawing Practice on Paper
By practicing each design on paper you will begin to develop muscle memory. These paper practice sheets will be available in PDF form on the course. Print out and trace for more practice.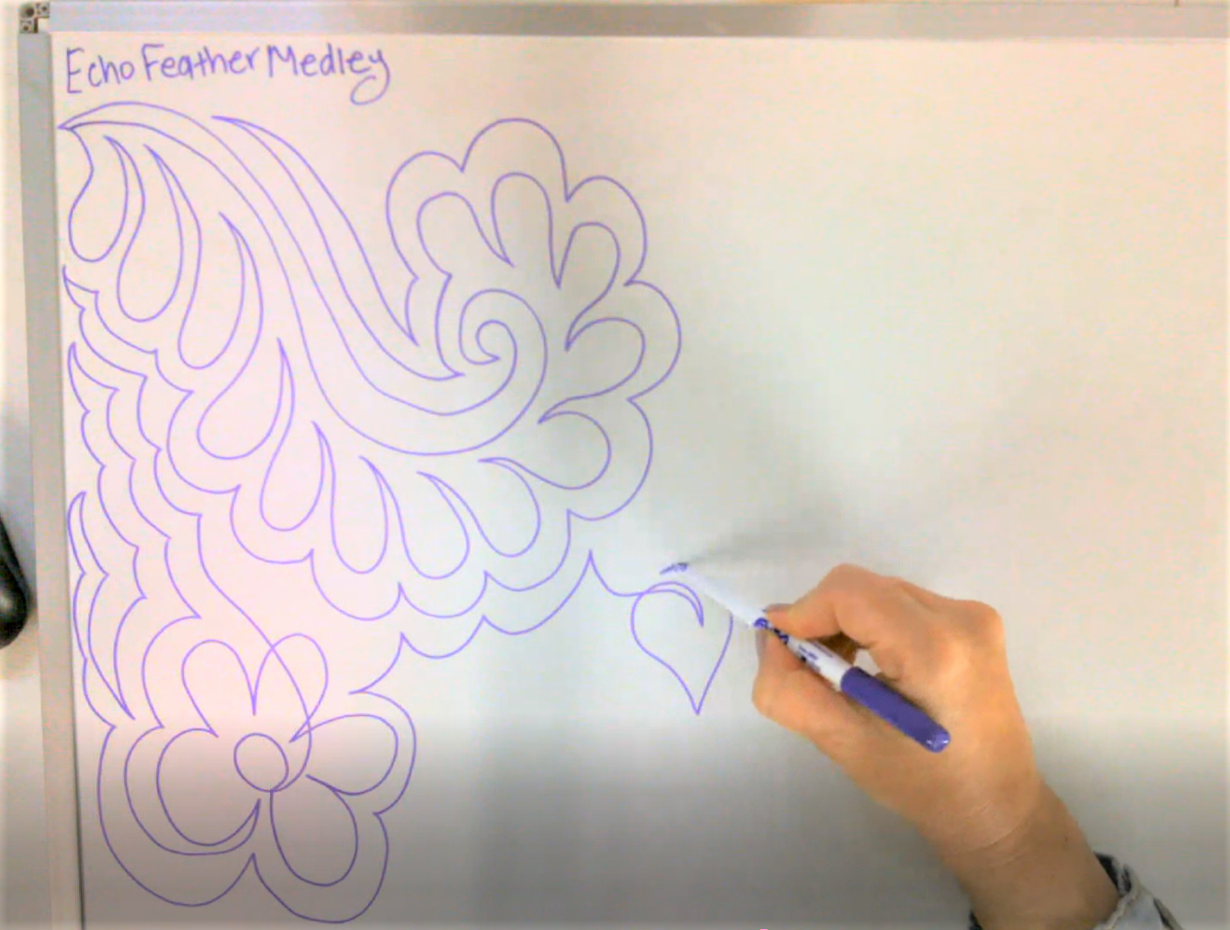 White Board Practice
Next we will practice each design on the white board. This will give us more room to practice larger designs.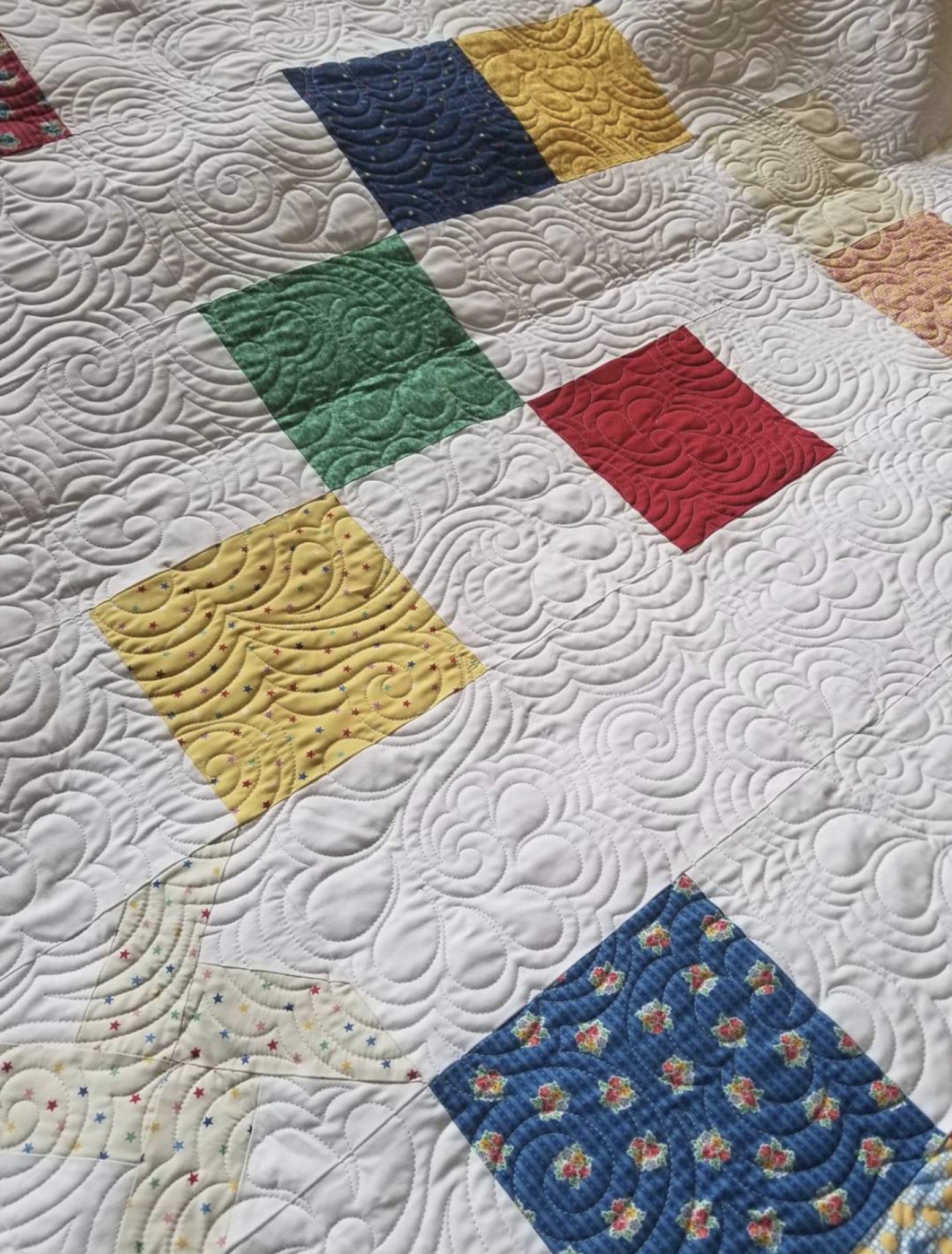 Longarm Practice
Now it's time to really get to the fun part!! Longarm Quilting the designs on the machine! I will stop along the way and give tips about spacing and size. We will also talk about blending our rows so that there are no ripples in the back or in between rows.
Sneak Peek at Echo Quilting- 8 Simple designs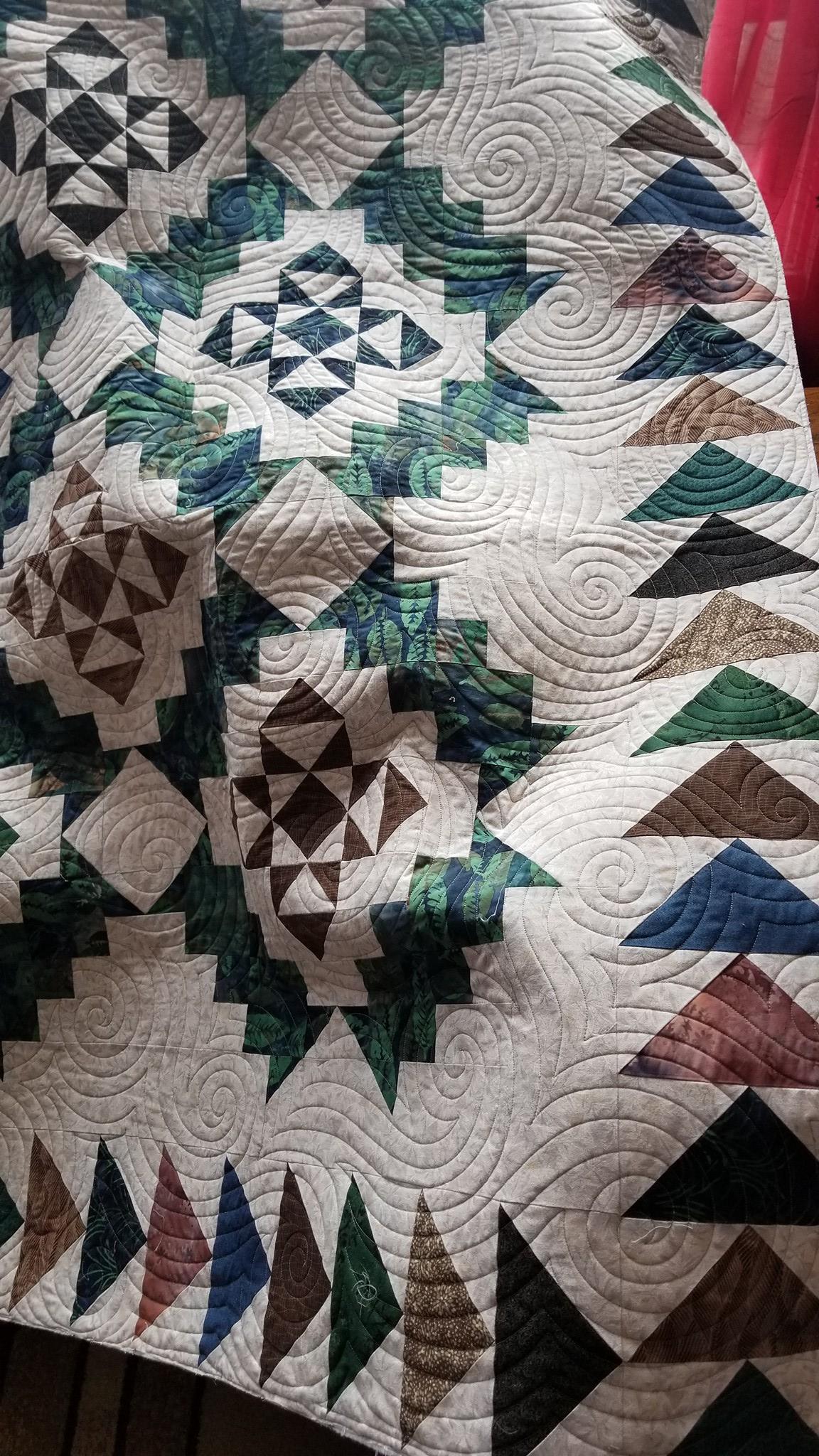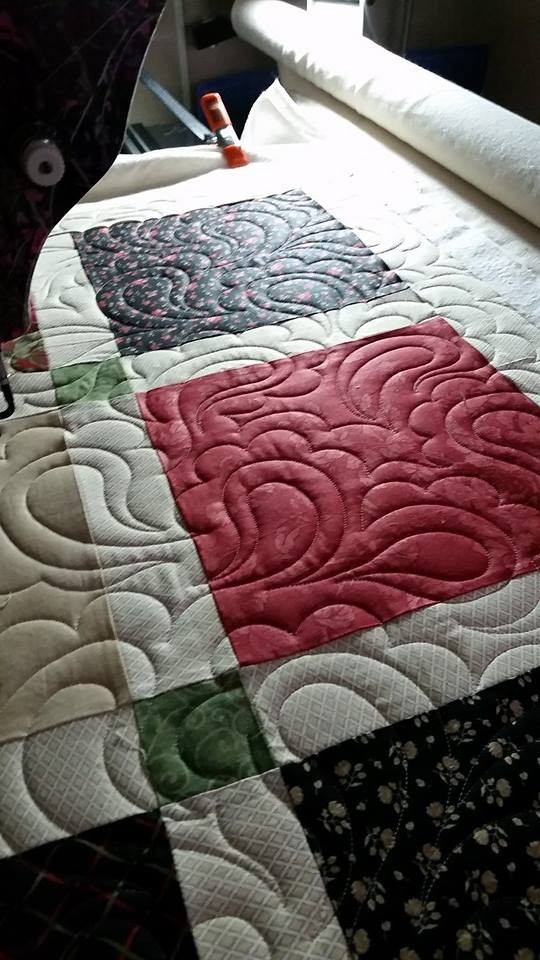 Paisley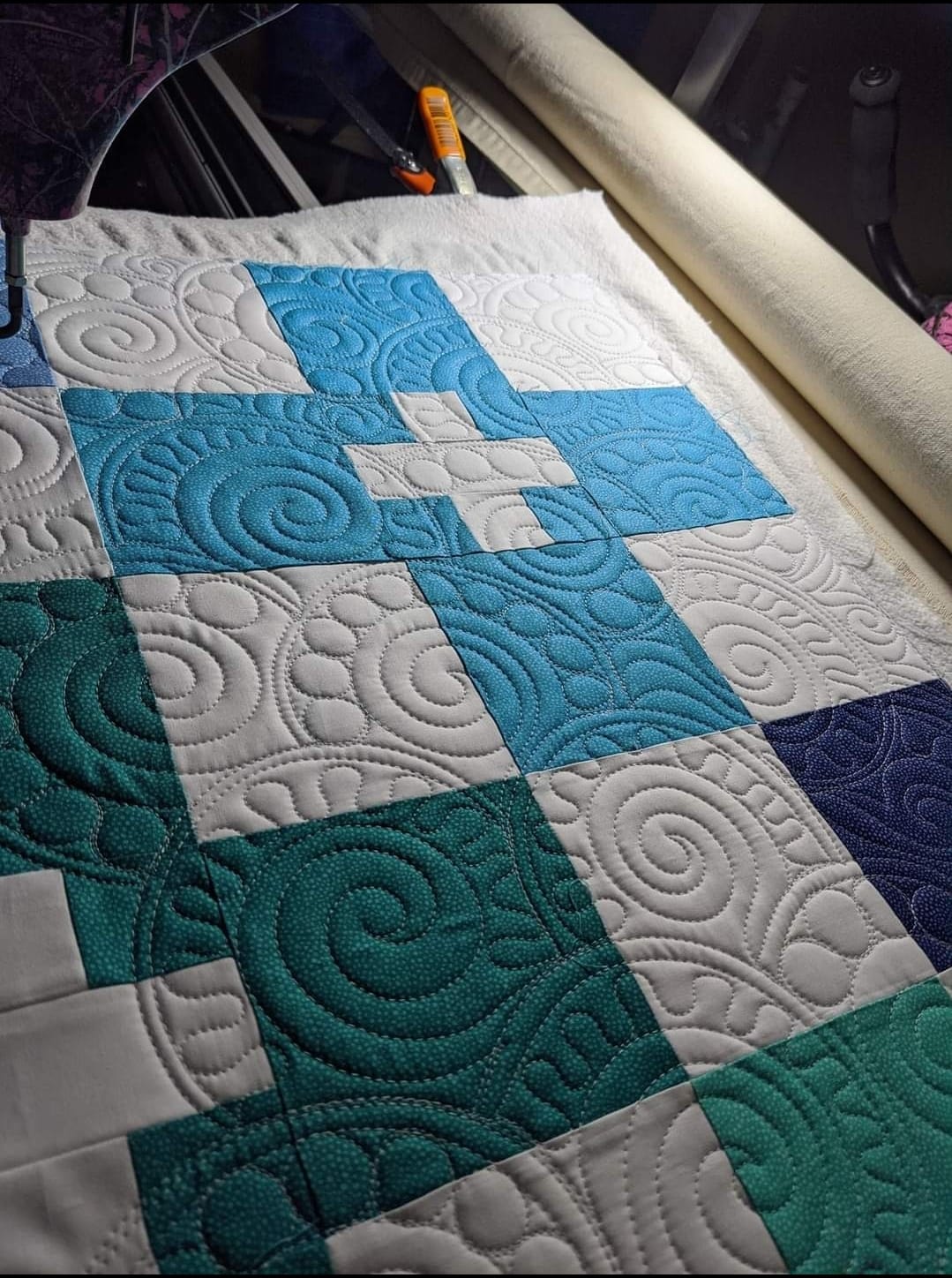 Aren't these so cute!! This sample of the hearts echo design is made even better by using a verigated thread.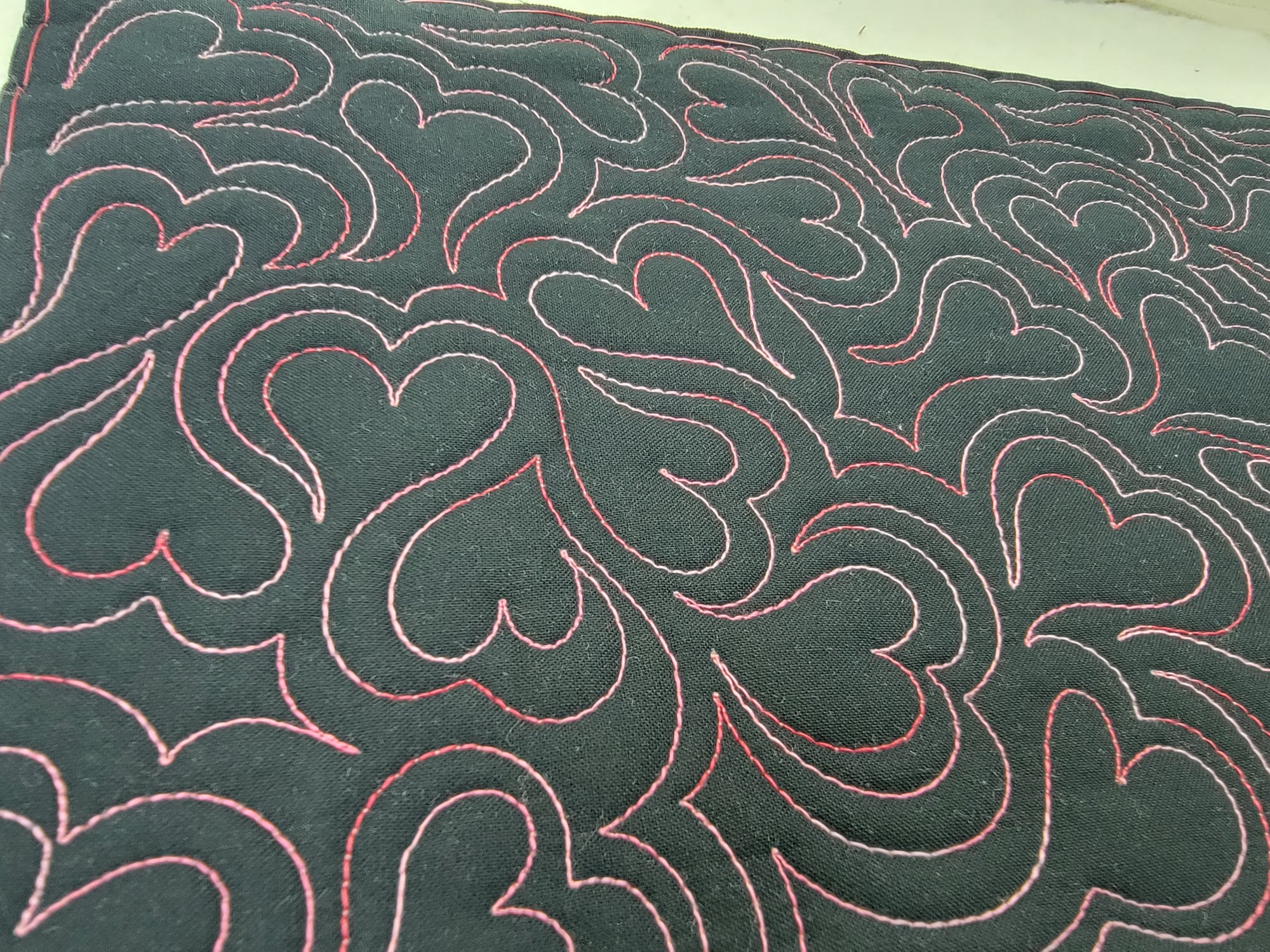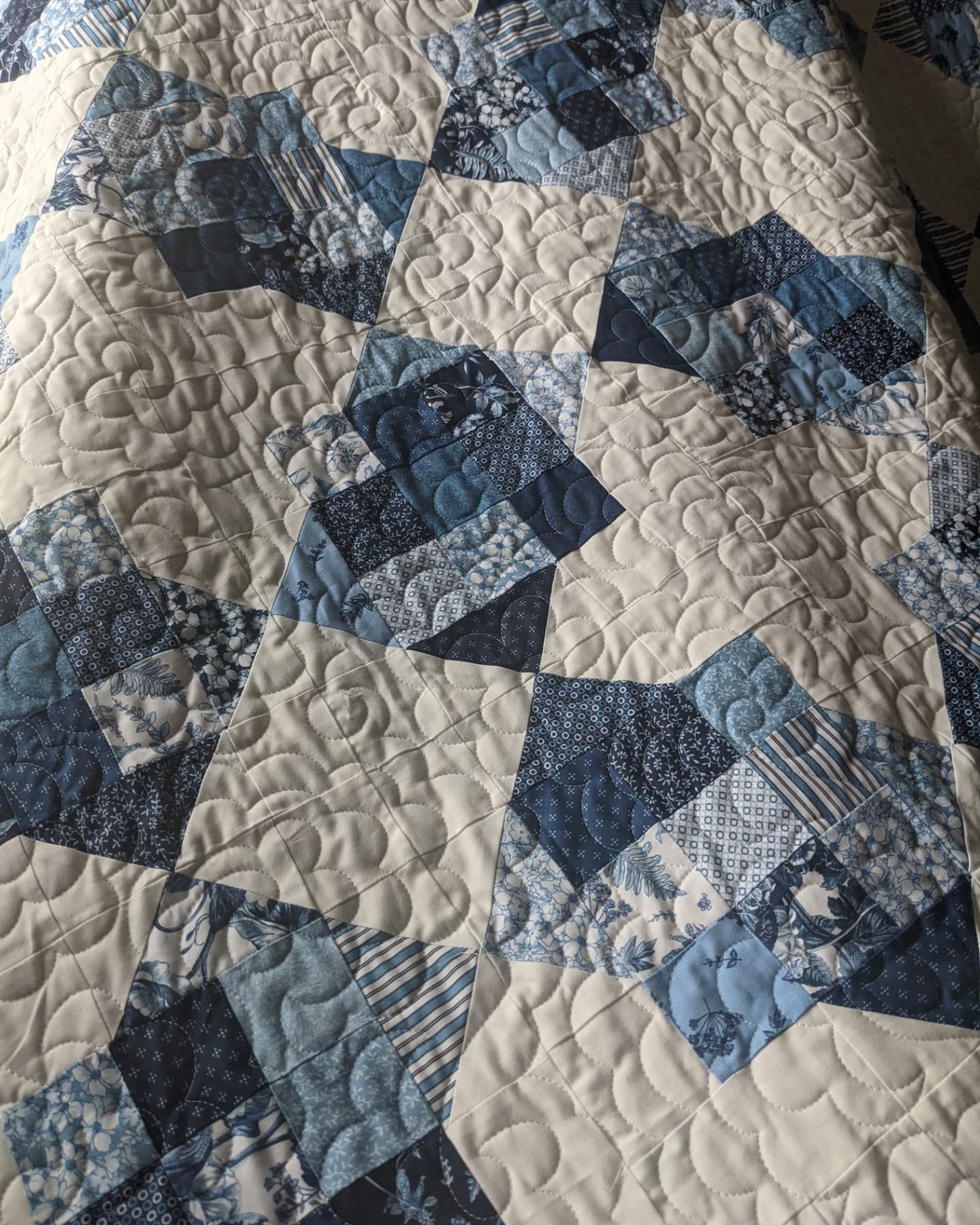 Soften up those sharp and straight pieced blocks with this beautiful Echoed Flower Design.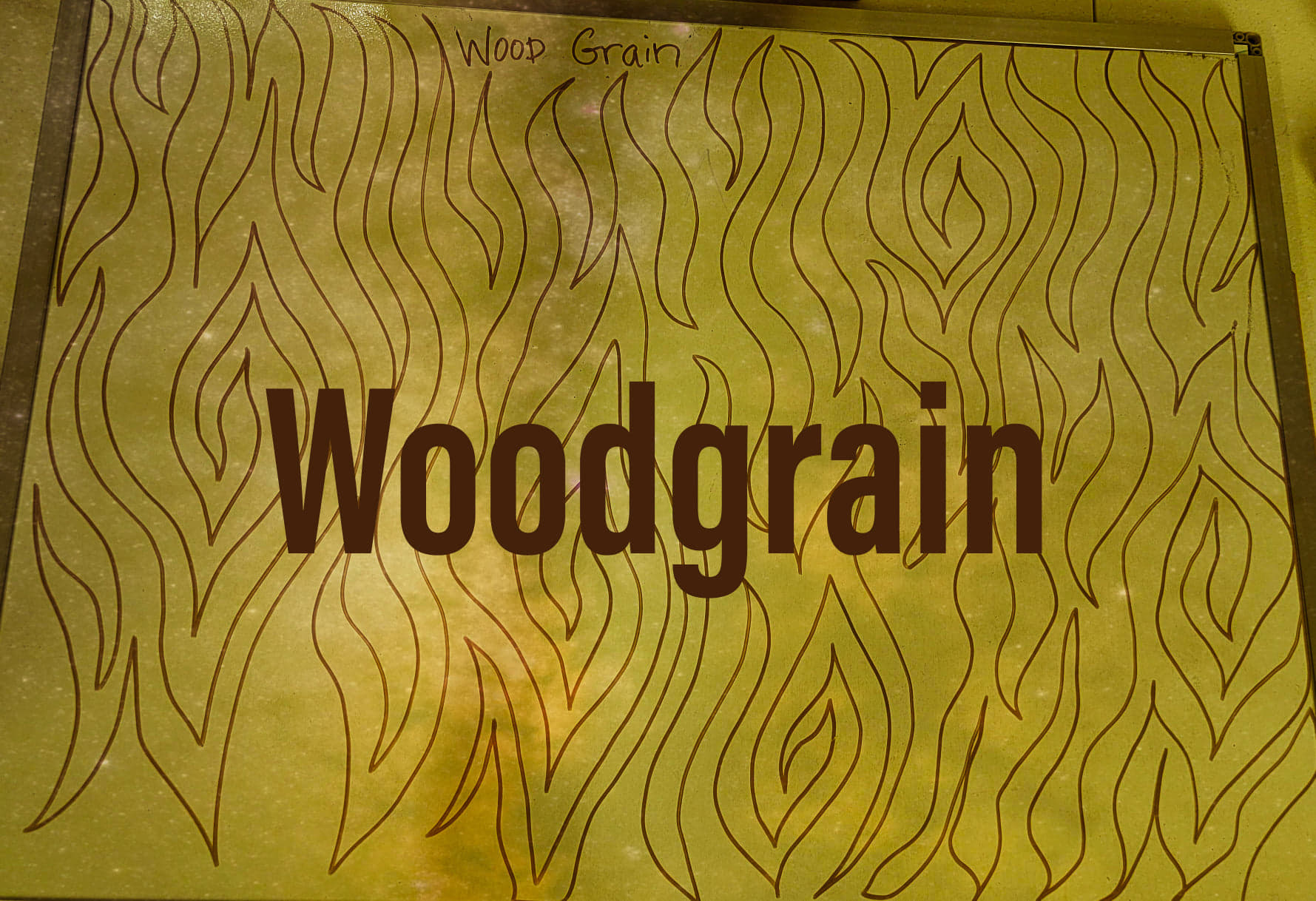 Woodgrain
So much fun and easy to learn, this very forgiving design will make you look and feel like a professional! Perfect for those woodsy quilts or manly quilts!!
Check out all available courses!
Click Button Below
Check your inbox to confirm your subscription